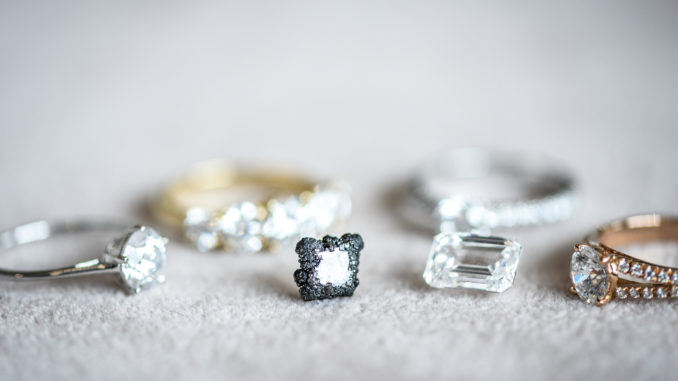 In La Tribune 29/10/2020
Some will regret it, but stock exchanges hardly recognize generosity and do not express its thanks for good deeds. In 2020, in spite of Covid and contrary to its colleagues in the luxury sector, Tiffany saw its share price experience only a brief "air gap" in mid-March. Stock market divergence related to the generous "lifeline" of the LVMH takeover bid, which, despite breaks and tremors, supported Tiffany's share price throughout the year until the conclusion of the marriage at the end of October.
It would be unfortunate if judges or laws were called to rule on diamond prices. It would have been unfortunate if judges and laws had to decide on this LVMH-Tiffany marriage. A singular judicial approach, which went from a consensual takeover bid to a forced marriage. A merger demanded at the request of the target is always a question. Was the latter worried about an over-interpretation of its own future to the point of forcing a marriage, or was there an enigma that the gemstones were unaware of?
Regardless by now, the new LVMH-Tiffany agreement is good news because it is in line with the resurgence of the diamond market in China and the United States.
The good years of the diamond market from 2016 to 2018 preceded the slump of 2019; and, since unlike gold, gems do not have the status of a safe haven, they collapsed in the first half of 2020 because of the Covid-19 crisis. However, optimism returned this summer, since June the diamond market has been doing better.
It is well known that mining supply will be reduced by about 20% as a result of the disappearance of small mines unable to survive the pandemic, but also after the closure of Rio Tinto's Argyle mine this year. In addition, while global stocks of rough diamonds remain large, they are wonderfully controlled by the Alrosa-De Beers couple. Finally, natural diamonds are certainly competing with cultured diamonds. However, for production reasons, the place of cultured diamonds, despite their modern, ethical and environmental advantages, remains well below their potential, particularly in luxury watchmaking.
Facing this decline of production, on the consumption side, diamonds polishers and cutters, those whose stocks of stones determine the market dynamic because they link between the rough diamonds of miners and the jewelry of jewelers, these diamond dealers went gone back to work, particularly in India.
Their prospects are the United States, 50% of world sales, which is preparing for a post-electoral fiscal stimulus; since March it is also China in post-Covid buyer overcompensation of about 15%. This figure is corroborated by massive imports of platinum by Beijing, as the consumption of this metal in jewelry is twinned with that of diamonds. The Asian leader in luxury goods, Chai Tai Fook, is also enjoying sales that are immune and in line with the Asian century we entered 20 years ago.
As these prospects materialize, these diamond dealers are rebuilding their inventories. The result, in three months, is from the summer to October 2020, a sale increase by 300% by De Beers, its latest cycle is higher than that of October 2017; Russia's Alrosa experienced the same vigor and some figures are already in line with 2019. Diamonds polishers and cutters are also increasing their margins: miners are offering adapted rough diamond prices and flexibility on volumes while the prices of cut diamonds are rising.
This diamond market is a prodrom of the luxury market. In "Breakfast at Tiffany's", Audrey Hepburn dreams of a billionaire who will buy her jeweler's gems her. In real life, in "Dinner at Tiffany's", the same diamond market suggested that LVMH acquired Tiffany just at the bottom of the cycle.